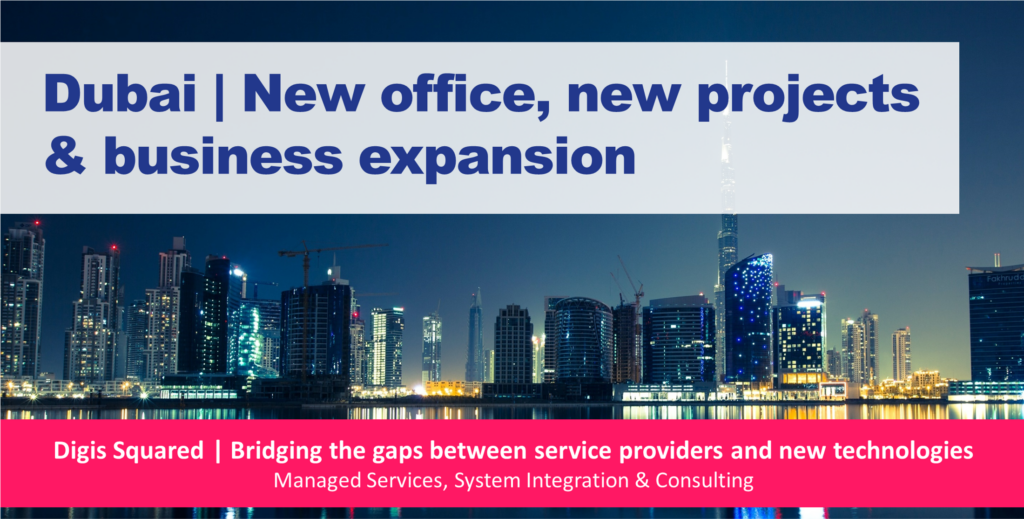 In conversation with CEO Ziad Khalil, and CCO Mohamed Hamdy, we discuss the new Dubai office.
This latest expansion comes as part of a year of solid business growth at Digis Squared, despite the difficult circumstances 2020 has brought with it. Digis Squared's London HQ, and Technology & Customer Support Centre in Cairo now have over 150 staff, with additional staff in-country working alongside clients in Europe, the Middle East and Africa.
Ziad and Mohamed share insights into this new investment, and how this milestone fits into our business expansion plans.
"Thanks to the confidence clients in the Middle East have shown in us, we are pleased to announce that we have opened offices in Dubai."

Ziad Khalil, Digis Squared Co-Founder & CEO
With business continuing to expand in the Middle East, the new office space in Dubai will be a regional hub, and ensure that the growing Digis Squared UAE team has a Covid-19 secure space to meet clients, and collaborate in-person safely.
"2020 has been a very busy year for the Digis Squared team," Ziad explains. "We have worked with our clients to address massive changes in mobile network demand caused by the pandemic, re-dimensioning and optimising network performance. Our staff have worked incredibly flexibly, adapting swiftly to remote working and finding new ways to collaborate virtually with our clients. Now our teams are increasingly addressing 5G technology deployment projects, vendor changes and O-RAN introductions, particularly in the Middle East."
"This has been a tough year – difficult, busy, but for our business, ultimately successful", Mohamed shared with us. "Our team has restlessly supported customers during this difficult time to ensure the demand for mobile communications could be met. In parallel, we have invested heavily in our in-house AI tools and new innovations this year, especially in 5G and VoLTE, and extended the expertise we have in these fields. Now, here comes the harvest, with more clients entrusting us to be their telecom services partner of choice, resulting in the opening of our new Regional Office in Dubai."
"With this investment in our new office in Dubai, Digis Squared is reinforcing its commitments to clients in the city and across the region. It will ensure excellent facilities for our local team who are busy supporting new and extended contracts, particularly in the Gulf Region," Ziad added. "Looking forward to 2021, this location is well situated to support our business expansion and growing presence in the region. This investment strengthens the local support and capabilities we can deliver to our clients and staff, and demonstrates our commitment to them."
"2020 has reinforced for all of us the value of communication and collaboration. Thank you to our customers and partners, for the trust you have placed in us, from all at the Digis Squared team."

Mohamed Hamdy, Digis Squared CCO
Keep up to speed with company updates, product launches and our quarterly newsletter, sign up here.
Digis Squared, telecoms expertise when you need it.