Insights & Events
Technologies
5G ◦ Now more than ever, deliver the robust capability you need
5G deployment: now more than ever, use our independent expertise to deliver the robust capability you need.
5G in 2020: the time to build is now
In the last quarter of 2019, the number of 5G subscriptions had more than quadrupled to reach at least 17.73 million (1), and the GSMA was forecasting that "…2020 is set to prove the year for mass-market adoption around the world" (2). Although forecasts have changed, 2020 is still the year to build 5G, its capacity and robustness is needed now more than ever.
Covid-19 & 5G rollout
At the start of the Covid-19 crisis, as workers and students rapidly adjusted to working from home where they could, mobile data demand shifted rapidly and operators worked hard to keep pace. Some demand was displaced to fixed broadband and fibre connections, whilst others used mobile data to deal with competing demands of online gaming and video calls within the same household.
Even at the start of the crisis, a European IT Buyer Sentiment Survey conducted by IDC revealed that "58% of spending on 5G technology will be increased or will remain the same", (3).
Now, as the pandemic continues to disrupt lives and society globally, with staff and students continuing to work and study from home, high speed, reliable connectivity has become essential. Home broadband has often struggled to meet demand, and 5G can often provide a better, more reliable and stable solution. As mobile network capacity has flexed to try and address the unpredictable demand, end customers have been very aware of which powerful, flexible and stable networks have adapted to meet their needs. 5G's ultra-low latency and high-reliability has ensured that those customer's with the ability to access it, have benefited from an excellent customer experience.
"5G will play a critical role in the digital economy for decades to come. This new era of intelligent connectivity offers the chance to recast customer value propositions, accelerate industrial transformation, and reinvigorate the digital society."

Source: EY (6)
In the initial stage of the pandemic, many mobile network operators and service providers put their investment plans on hold, realigning resources to meet the immediate needs of network re-dimensioning. Now, as the world starts to address mid to long term strategies, mobile operators and service providers are re-considering their 5G plans. As IDC portray in their graphic below (3), as we move forward through the different economic phases ahead of us, business focus changes.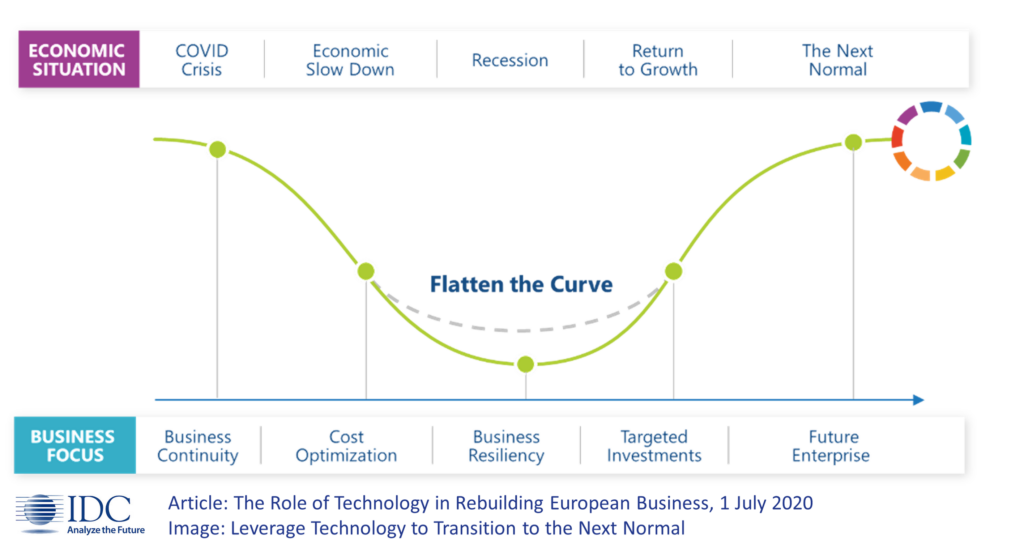 Today, as business confidence slowly rebuilds, and commercial activity picks up pace, adjusted 5G strategies and rollout plans are progressing. As this GSMA map illustrates, as of June 2020, there are now 79 commercial launches globally.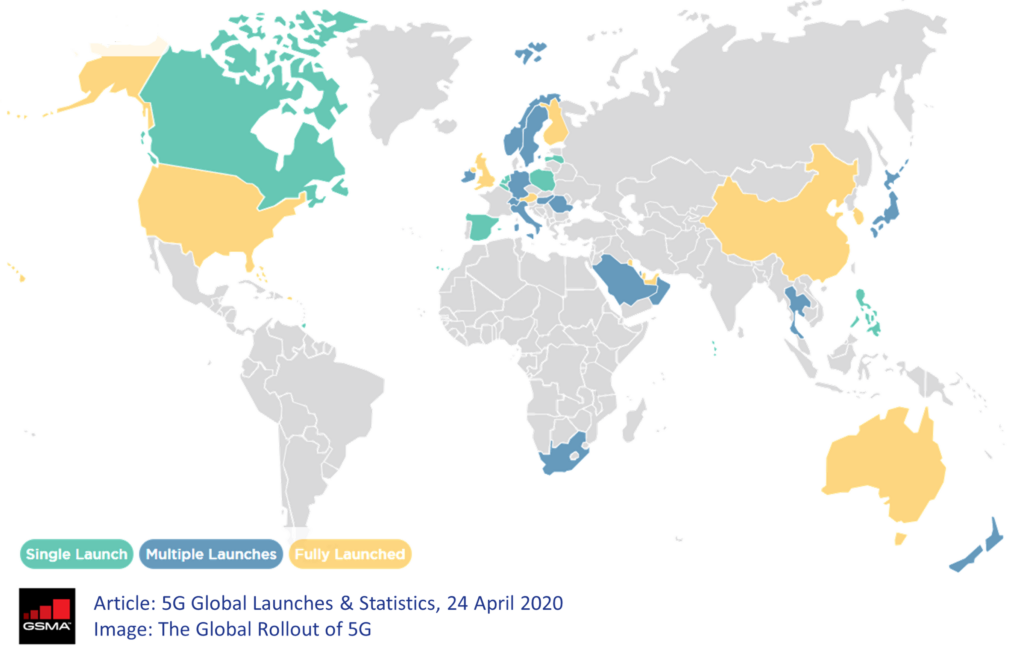 Digis Squared, independent telecoms expertise
In the months ahead, as we move through the cycles IDC identifies, our experienced, independent and multi-vendor team at Digis Squared can help and guide your teams as they,
Reassess and revise technical and commercial network strategies, and budgets
Reconsider network vendor selection options commercially and technically
Review and revise rollout plans to address changes in working patterns, shifts in geographical demands and deliver extra flexibility for the future
Re-test and optimise existing network infrastructure, to ensure your existing investments are working as effectively as possible.
Perhaps, Communications Service Providers (CSPs) or Mobile Network Operator, you are considering whether to roll out 5G at all, and want to better understand how you can utilise your existing technologies for longer. We can help you assess this, and dimension your legacy infrastructure and licenses to optimise their use for a longer than originally anticipated lifespan.
Other businesses are experiencing supply chain disruption and bottlenecks in raw material access, production, and distribution. These, in turn, may cause you to re-assess commercial contracts and technical options – our teams can help you understand options and impacts, and ensure you have the flexibility and capability to be as ready as possible for whatever happens next.

As 5G rollout plans change and flex in ways we never envisaged, now more than ever, work with flexible partners to support your changing needs and deliver robust 5g capability.
Digis Squared, independent telecoms expertise.
Now more than ever, deliver the robust capability you need with 5G
Keep up to speed with company updates, product launches and our quarterly newsletter, sign up here.

Image credit: Piotr Chrobot, Dubai sunrise