Insights & Events
Business updates
Digis Squared joins TIP, Telecom Infra Project
Amr Maged, Digis Squared Co-Founder and Chief Strategy Officer, talks about the collaborative benefits TIP are bringing to drive drive infrastructure solutions and advance global connectivity.
Amr Maged, Digis Squared Co-Founder and Chief Strategy Officer announced, "We are proud to join the international Telecom Infra Project, whose members are working together to drive infrastructure solutions and advance global connectivity. This vital collaborative work will ensure that everyone benefits from the best possible communications – something we have all become acutely aware of at this time when so many people around the world can not physically meet with family, friends, work colleagues and clients."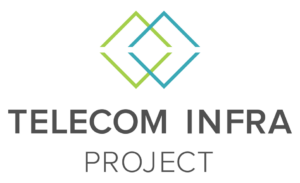 "We firmly believe in the importance of high quality, national and international connectivity. Digis Squared was formed to help our clients resolve the complex issues which often arise when a patchwork of solutions from multiple vendors is deployed. Today, our O-RAN work with clients is showing a very strong market demand for improved, flexible inter-connectivity, and we are confident that telecoms infrastructure solutions will grow stronger, and more quickly with the collaboration of the TIP community."
In conversation with Amr Maged, Digis Squared Co-Founder & CSO.
If you would like to learn more about how the Digis Squared team can help you with network optimisation, OpenRAN and more, please use this link or email sales@DigisSquared.com to arrange an informal chat.
Keep up to speed with company updates, product launches and our quarterly newsletter, sign up here.
Digis Squared, independent telecoms expertise.

About the Telecom Infra Project (TIP)
The Telecom Infra Project (TIP) is a global community of companies and organizations that are driving infrastructure solutions to advance global connectivity. Half of the world's population is still not connected to the internet, and for those who are, connectivity is often insufficient. This limits access to the multitude of consumer and commercial benefits provided by the internet, thereby impacting GDP growth globally. However, a lack of flexibility in the current solutions – exacerbated by a limited choice in technology providers – makes it challenging for operators to efficiently build and upgrade networks. Founded in 2016, TIP is a community of diverse members that includes hundreds of companies – from service providers and technology partners, to systems integrators and other connectivity stakeholders. We are working together to develop, test and deploy open, disaggregated, and standards-based solutions that deliver the high quality connectivity that the world needs – now and in the decades to come. Find out more: www.telecominfraproject.com
O-RAN & Open RAN: via standardised radio interfaces and interoperability, hardware and software components from multiple vendors operate over network interfaces that are "open and interoperable"
Image credit: the TIP logo and graphics are copyright and trademark TIP. The "digis2" logo is copyright and trademark Digis Squared Limited.