Insights & Events
Technologies
Cognitive solutions for telecom operations
Digis Squared CTO, Abdelrahman Fady, shares insights into cognitive solutions and AI – what is it, what benefits can it bring?
Digis Squared Chief Technology Officer, Abdelrahman Fady, shares insights into Digis Squared's approach to cognitive solutions and AI.
"Today, there are three distinct and significant challenges that Mobile Operators face,
5G and new technologies are adding extra dimensions of complexity to the networks
Mature markets, ever-increasing customer expectations, and higher standards to reach for customer satisfaction
Revenues shrinking and increased budget pressures."
"For sure, you can find an opportunity in every challenge," shares Abdelrahman, "and here the opportunities we found within this complexity, pressure and maturity is the existence of massive amounts of data and very strong computational power. So let's see how we can tackle these challenges using the created opportunities. This article digs into some answers!"
What is cognitive technology?
"Yes, it is software-based technology built on the 3Vs – volume, variety, velocity. Characteristics of big data lakes generated from networks, deployed over the strong computational power provided to us by new technologies, in combination with ML advanced modelling that fits in with SMEs unique logic."
"Cognitive technologies refer to a multiple set of techniques, tools and platforms that enable the implementation of intelligent agents."
Intelligent agent tasks can be considered as,
Sense
Think: Previous knowledge + known data
Act
Intelligent agent thinking stakes: how cognitive agents work with ML & MR
"Cognitive computing represents self-learning systems that utilize machine learning, ML, and machine reasoning, MR, models to mimic the way brain works," explains Abdelrahman.
The characteristics of cognitive computing include that they are,
Adaptive: cognitive software mimics the ability of human logic and brains to learn from and adapt to its surroundings
Interactive: cognitive solutions interact with all elements in the system (processors, devices, clouds and users)
Iterative: cognitive software always remembers previous interactions in a process
Stateful: cognitive solutions return suitable information
Contextual: cognitive software is capable of identifying contextual elements such as syntax, time, location, users, profiles etc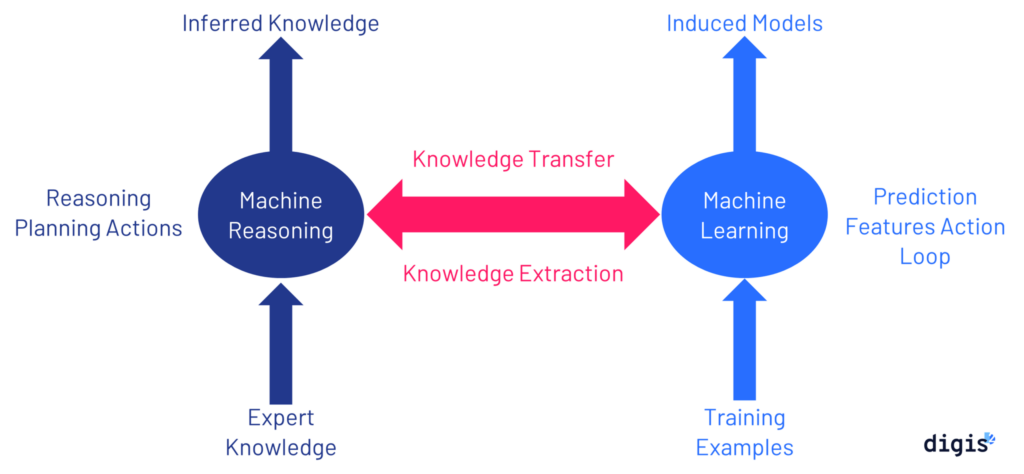 Cognitive benefits
"Cognitive solutions nowadays are in the circle of focus of all mobile operators. Applying them in technical operations as well as commercial operations are likely to bring a lot of benefits to operators," says Abdelrahman.
CAPEX rationalization: "Decisions about where to add new sites, layers, technologies, where and when to undertake network expansion should be taken based on many factors. ROI is part of this decision-making process, along with many other technical and commercial aspects, including the network growth and consumer behaviour changes, commercial positioning in the market, the general economic climate. Cognitive software like Smart Planning (Smart Capex) software ensure that proper investment and budgeting decisions are based on the complex interaction of such a diverse range of factors."
Operational efficiency "Optimizing operations activities and resources are vital, and the hottest active topic these days due to the impact of COVID-19 on the overall telecom ecosystem. Automation has been used for ten years or more in the telecoms sector, however continuing to reach high efficiency targets needs more than just automation. It needs a combination of automation, AI, Big Data Analytics and human brain emulations, and this can only be achieved by deploying cognitive solution in operations."
Superior network and customer experience "Smart Optimization for newly deployed sites, sectors and technologies are very important to enhance customer experience, and must work very swiftly to have impact. Additionally, network KPI enhancement plus handling customers pain-points before complaints arise or impact network churn KPIs are vital. It's very important that all of these elements should be automated and continuously updated. To achieve that you must adopt smart cognitive solutions for network optimization."
Fast time to market "Analysing consumer behaviour and response to what is offered by operators, as well as the impact of broader economic changes, help in the design optimisation of operators' products and services. Because of the complexity of these inputs, the only way to assess the users and market needs is adopting cognitive technology in commercial analysis of client behaviour and product usage."
Speedy mean time to resolve "Currently, mobile networks are very mature and very complex. In general, competitors are focused on customer centricity. Actually, this customer centricity couldn't be in place without very accurate and decisive solutions that help us to identify and resolve network and customers' technical and commercial issues and pain-points very quickly. This is one for the early targets achieved by the application of cognitive solutions and software."
Cognitive technology limitations
"Having described and enthused about the benefits, lets provide some balance, and consider the limitations," says Abdelrahman.
Handling un-expected risks and abrupt changes are the most serious challenges that face cognitive solutions. Due to slow response times to this type of change, cognitive solutions risk not being very accurate and speedy. Continuous development and training for adopted models in cognitive solutions is the only way to mitigate these challenges.
Data bias: as with any AI system, and mathematical model, bias is always dangerous. To mitigate this requires diversified data sources.
Decision accuracy is another challenge here which arises from the risk and possibility of mimicking the human brains of inexperienced team members. This risk may be mitigated easily by adopting a check-points technique during the solution design phase.
Explain-ability & repeatability: as with any AI system, it is vital that developers are able to explain how the cognitive system arrived at the answer it did. Decision tree mapping is a vital part of this process, as is the ability to explain and demonstrate why variability or repeatability does / not occur.
Data protection, data privacy and security are very important legal, regulatory and ethical factors, especially when you are dealing in your solution with personal data usage. Governments, regulators and authorities are putting a lot of effort into protecting consumer data, and customers are increasingly aware and vocal on the issue. One of the techniques which is often implemented to mitigate this risk is to mask any personal info with code like mapping.
Digis Squared & cognitive solutions
"Digis Squared has a set of cognitive solutions, and extensive experience in this domain with multiple operators. Our solutions are already deployed and in action helping telecom operators and communications service providers in different regions to enhance their operational limits. If this is something you would like to know more about, I am always happy to discuss more with clients, get in touch," shared Abdelrahman.
Digis Squared cognitive operations
Our live cognitive solutions deployed today include,
Drone site audit
Smart CAPEX
Smart optimization.
"In an upcoming blog I'll share more about a future vision for cognitive operations, and moving towards zero-touch network operations, full automation for FCAPS model."
Digis Squared, independent telecoms expertise.

Digis Squared social media and blog banner image: NASA