Managed Services from Digis Squared will maximise mobile network efficiency and give Africell's customers in Angola an outstanding user experience.
November 2021: Africell Angola has awarded Digis Squared a multi-year contract to provide end to end Managed Services to support the launch of Africell's new network in Angola. In this article, Africell Angola CEO Christopher Lundh and CTIO Faissal Abdallah discuss the partnership with Digis Squared's CCO, Mohamed Hamdy, and explain why it will contribute to the success of Africell's launch in Angola.
Optimising digital connectivity
The multi-year contract will see Africell Angola benefiting from Digis Squared's end to end Managed Services capabilities, covering Radio, Core, BSS, VAS and Field.
"Digis Squared's tools will help our systems work smartly and efficiently", says Christopher Lundh, CEO of Africell Angola. "We have been impressed by Digis Squared's commitment to transferring skills to local staff, a goal which aligns with our own, and we are confident in their experience of multi-vendor systems. It is exciting to have Digis Squared join our new network team."
"We thank Africell Angola for the trust they have invested in us with this significant commitment", said Mohamed Hamdy, CCO of Digis Squared. "The contract for Managed Services will enable the new Africell Angola network to launch smoothly and undertake a successful rollout of solutions to customers. Digis Squared's resources, AI assisted tools, and processes will ensure Africell Angola's end-to-end services perform at their peak. With our support, Africell's customers in Angola will be able to experience a revolution in network excellence and performance."
Supporting Africell's mission in Angola
Africell Angola's mission is simple: to help Angola grow by providing innovative, affordable and reliable mobile services.
"The telecoms sector is key to the future success of Angola," explains Christopher Lundh, "and we will play a big part in this success. Our team of staff and suppliers is tasked with building a network that excites customers, keeps pace with new technologies, and fulfils our vision of leading a digital transformation in Angola."
Africell Angola's CTIO Faissal Abdallah added, "The technical solutions we deploy now will form the backbone of the systems we use for decades ahead. Making sure that the complex web of systems deployed can work together seamlessly and resiliently is vital if Africell Angola is to be a network which delivers innovation, affordability and reliability over the long term – working in this new partnership with Digis Squared will enable us to achieve that."
Africell Angola selects Digis Squared for in-building coverage optimisation
Digis Squared have also been entrusted with an additional contract for Africell in Angola, handling in-building coverage optimisation. In this workstream, Digis Squared will utilise their AI assisted tools including Digis One, INOS, and iPM solutions. Developed in-house by Digis Squared, these tools deliver intelligent, automated testing, benchmarking and analysis platform for network operators and service providers, delivering drive testing (DT), in-building solution (IBS) capability, end to end IoT system testing, as well as Unified Performance and Fault Management and much more, whilst decreasing both the time taken to complete the work and OpEx cost. These AI-led tools are ideally suited to analysing and optimising multi-vendor, multi-technology network implementations, including 5G.
"The contract for in-building coverage optimisation is significant to Digis Squared. When considered alongside our Managed Services contract, it shows that there is real momentum in our southern Africa business operations," said Mohamed Hamdy. "It's an exciting time for Digis Squared, and we are grateful to all our clients for the faith they have shown in selecting us. The team are excited to apply their skills, tools and experience to benefit Africell Angola and their clients."
In partnership with Africell, Digis Squared aims to develop and enhance the capability of local engineers and other technical professionals, increasing their skills and experience. The target is to create a significant number of skilled jobs in the local Angola telecoms market. Says Mohamed Hamdy: "This is a key part of how we work. Digis Squared is committed to developing local employees who can benefit from our international multi-technology and multi-vendor experience and form a vibrant and capable cohort of local engineers in Luanda".
About Africell: a fast-growing mobile operator with a pan-African footprint
Africell provides mobile network coverage and related technology services to more than 12 million subscribers in sub-Saharan Africa. In January 2021 Africell won a competitive international tender process for a telecommunications license in Angola. Africell will launch mobile network services in Angola 2022.
These two new contracts between Africell Angola and Digis Squared follow the recent Digis Squared announcement of new offices in Luanda. With business continuing to expand across central and southern Africa, the new Digis Squared office space in Luanda will serve as a regional hub and give the growing Digis Squared team a Covid-19 secure space to meet clients and collaborate with colleagues.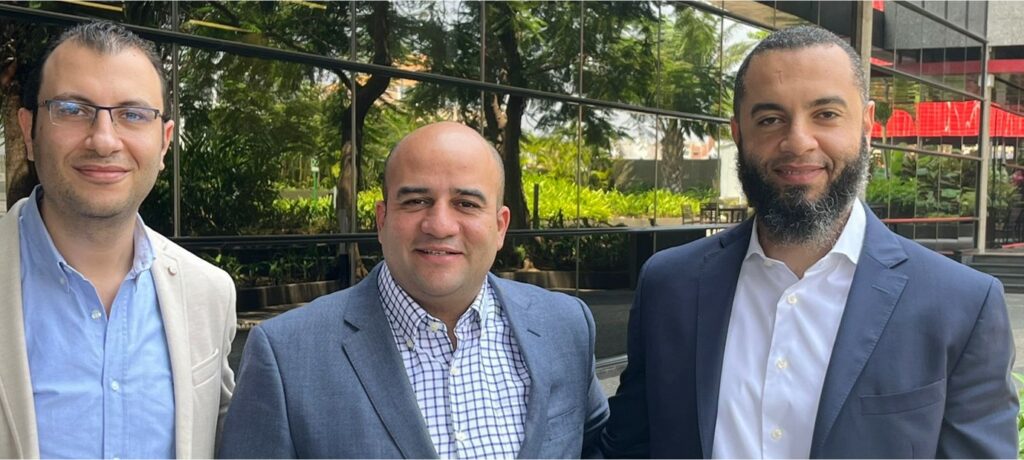 Keep up to speed with company updates, product launches and our quarterly newsletter, sign up here.
Digis Squared, independent telecoms expertise.