Insights & Events
Case studies
Yemen: first call and first 4G video call, on a newly transformed network
First call ◦ Exciting news of the first call and first 4G video call, that we can't keep to ourselves any longer.
Exciting news, that we can't keep to ourselves any longer, from Aden, Yemen.
First call & first 4G video call
"We are delighted to make the first voice call, and first 4G live video call on a completely end-to-end transformed network this week!" shares COO Ahmed Zein in Aden.
"This work in Yemen is incredible," added CEO Ziad Khalil. "The people of Yemen have been without a reliable voice and data connection for a long time, making it very difficult to keep in contact with loved ones in the country and internationally. I am very proud of the work that the Digis Squared team have achieved for Y-Tel, and this significant milestone this week."
"This is a massive program which Digis Squared have led from the start, end to end," shared COO Zein. " The program includes the entire network planning and design, through to vendor selection, end-to-end Radio on-site rollout, network core infrastructure implementation and integration. We have worked closely with the Y-Tel team, and the telecom sector in Yemen, including the Ministry of Telecommunication, building every element of the network from the ground up for our client Y-Tel."
"In Yemen today, even person-to-person calls are difficult, with incredibly limited coverage and almost no mobile data. This program will transform daily communications for the Yemeni people, and deliver 4G internet connectivity to consumers and enterprises, making their lives easier than before."
"I want to thank everyone in the Digis Squared team whose skill and effort has made this happen, despite the big challenges in Yemen."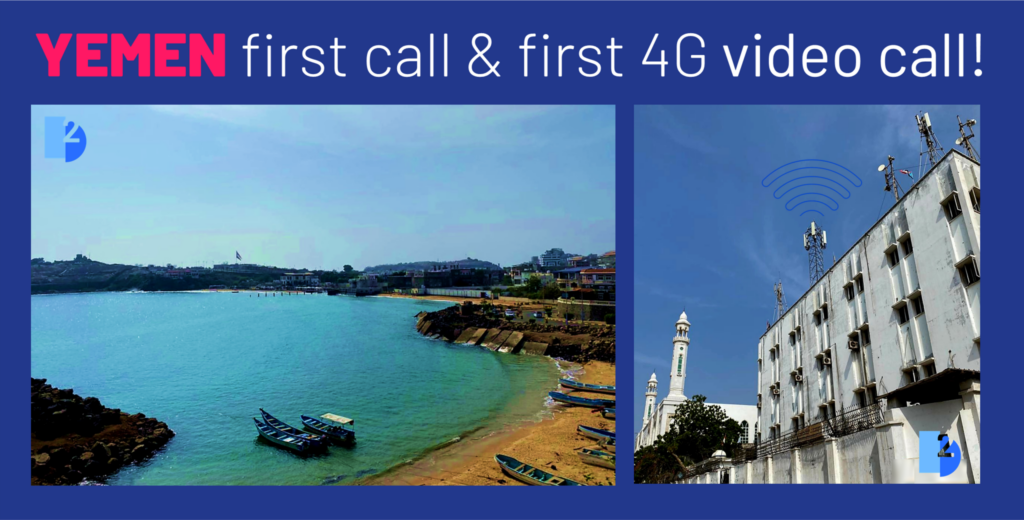 This major technical achievement marks the start of network operations and paves the way for a phased roll-out of infrastructure and portfolio of customer services.
Stay tuned for more information about the Digis Squared Y-Tel Program very soon!
In conversation with Ziad Khalil, Digis Squared CEO and Co-Founder, and Ahmed Zein Digis Squared COO and Co-Founder.
If you or your team would like to discover more about our capabilities, please get in touch: use this link or email sales@DigisSquared.com .
Digis Squared, independent telecoms expertise.
Discover more
Image credits: all images, Digis Squared /Ahmed Zein