Insights & Events
Case studies
First ever mobile video call in Yemen, on 5G-ready Y-Tel network
Colossal transformation, achieved only 18 months after Y-Tel initiated this major program with Digis Squared.
In Yemen, even simple person-to-person 2G calls are unreliable – this first ever mobile video call, marks a colossal transformation, only 18 months after Y-Tel initiated this major transformation program with Digis Squared.
Aden, YEMEN – 15 June 2022 – Y-Tel has made the first call on in its new 5G-ready network in Yemen, and the first ever mobile video call in the country. This significant technical milestone marks the start of the leap from legacy 2G to transformed 5G-ready network operations, and heralds a new era of stable calls and mobile data for the first time for the Yemeni people.
After the war, and as part of the re-construction mega-project across the country, the Yemeni Government in Aden assigned 4G telecommunications licenses to Y-Tel. Previously, Y-Tel ran only a legacy 2G network for voice and SMS, which like all Yemeni networks suffered from very patchy coverage, and significant network instability.
Following a rigorous selection process, the entire Y-Tel network major transformation program – covering everything from the entire network planning and design, through to vendor selection, end-to-end Radio on-site rollout, network core infrastructure implementation and integration, through to network go-live, and operations – was assigned in its entirety to Digis Squared, including end-to-end Managed Services and System Integration. Working throughout the pandemic, the highly motivated teams have solved complex technical and logistical issues to transform all aspects of capability, to deliver a world-class 5G-ready network in Aden, Yemen, and in parallel managed the current 2G legacy network, to keep the limited existing capability going, and migrate the subscribers to the new secure network.
"This on schedule first call, plus first 4G data connection and first ever mobile video call in the country are significant and exciting program milestones for our client Y-Tel and the Digis Squared Team," shared Digis Squared COO Ahmed Zein.
"The impact of this major program on the Yemeni people can not be overstated. This is a country where even person to person calls are very unreliable, where there is incredibly limited coverage and almost no mobile data, making it very difficult to keep in contact with loved ones in the country and internationally," Zein continued. "Until you have lived and worked here it is hard to imagine or remember life without mobile connectivity. We over use the term 'digital transformation' in our industry; I simply cannot express the impact this project will have on the people here in Yemen. The ability to phone a loved one, to place an order with a company, to send a photo to a friend – the connectivity we are delivering will truly transform lives, and improve the functioning of society. The benefit this project will bring to the Yemeni people, starting with Aden, is colossal."
"Digis Squared have completely replaced and upgraded the legacy infrastructure, entirely transforming the capability, stability and capacity available, and delivered every element of this network for Y-Tel", explained Zein. "Starting from a blank piece of paper, we have handled everything from network design and architecture, vendor and equipment selection, contract management, logistics and warehousing, physical network rollout and optimization, back and front office implementation, network commissioning and dimensioning, everything through to network operations – every element from the ground up. The old legacy systems have been dramatically upgraded to best-in-class cloud-based solutions. We have worked closely with the Y-Tel team, the telecom sector in Yemen, and the Ministry of Telecommunication."
The transformed Y-Tel network will launch initially in Aden, before a phased national deployment. These "first calls" mark the start of network operations and pave the way for a phased roll-out of infrastructure and portfolio of customer services.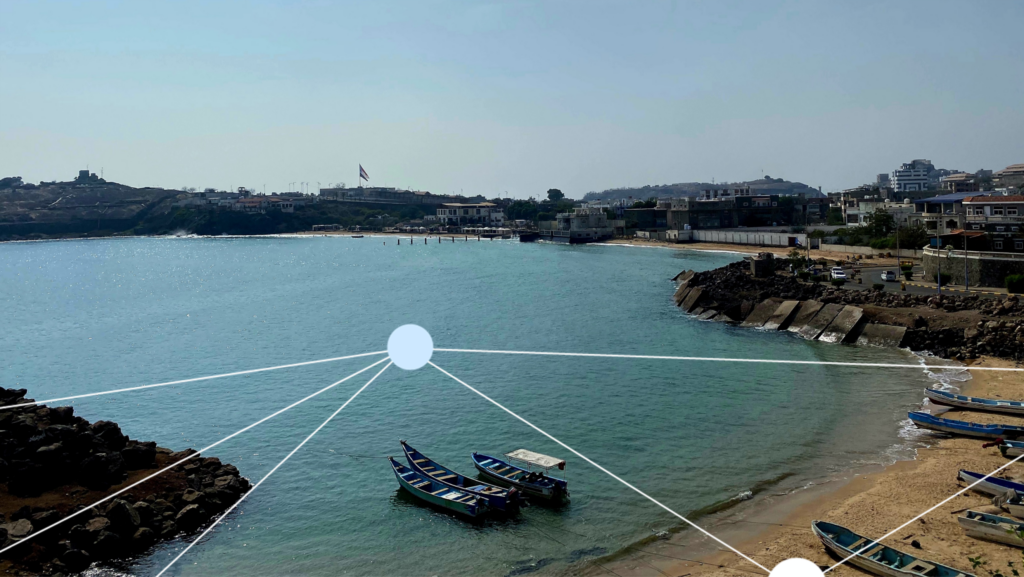 "This program in Yemen is incredible. I am immensely proud of our Digis Squared team in Yemen, and our global team who have worked together to achieve this entirely transformed network infrastructure, and the milestone first calls last week," stated Digis Squared CEO Ziad Khalil. "This first ever mobile video call in Yemen is testament to the hard work, dedication and skill of our teams. It builds on our significant achievements in launching and operating the Africell Angola network earlier this year. If we can contribute to change people's lives for the better, and completely transform, launch and operate a 5G-ready network, if we can do this in Yemen, we can do this anywhere."
"After working closely together with Digis Squared for the last 18 months, it was a real thrill for me to make the first video call together with Zein!," said Ahmed Gadallah, Vice Chairman of Y-Tel. "This reliable, and fast connectivity will bring such a dramatic improvement in communications to the Yemeni people, we can't wait to bring our new fast 4G network to the people of Aden and then across Yemen. We have a very exciting time ahead of us!"

About Digis Squared
Managed Services, System Integration & Consulting. We transform telecom networks, deploy new technologies, and manage vendors, for network operators, service providers and regulators. Apply our vendor-agnostic expertise, automated AI-led tools and processes to transform your technical and commercial capabilities. We work with agility, deep experience, and our in-house cognitive tools to optimise and manage multi-vendor networks across all technologies. Headquartered in the UK, Digis Squared has offices in Angola, Egypt and UAE.
Digis Squared ◦ Enabling smarter networks.
Digis Squared, independent telecoms expertise.
Discover more
The first voice and video calls were made on the new 4G network on the 8th June 2022 in Aden, Yemen between Ahmed Gadallah, Vice Chairman of Y-Tel and Digis Squared COO Ahmed Zein.
The transformation project included,

Legacy 2G infrastructure transformed to 4G, with 5G-ready capability (5G license not yet available).
The Digis Squared team managed all elements of,

Network planning, design and architecture
Vendor and equipment selection, contract management
Logistics and warehousing
Physical network rollout and optimization
Customer registration (mobile, public internet and new number range)
Network security
Network core infrastructure implementation and integration

Legacy Core and Charging systems modernized to Cloud Core Network, Cloud Charging/BSS and VAS consolidation – this will enable Y-Tel to deliver a comprehensive catalogue of commercial products and services to meet the daily needs of the Yemeni people.

Back and front office implementation
Network commissioning and dimensioning
Managed Services: all elements of live network operations

Y-Tel mobile network soft launch of 4G is scheduled for Aden very soon. In parallel, fast-paced work is underway to be ready to launch in Mukalla, Mareb and Sayoun during 2022, with further coverage extension to other provinces in 2023.