Insights & Events
Solution updates
INOS ◦ Now more than ever, know your network strengths, and weaknesses
INOS: know your network strengths, and weaknesses. Now more than ever, use our independent network testing tool.
Understand what has changed, then invest
As work patterns continue to change, operators struggle to model their network capacity and investment plans. Understanding current network coverage, performance and quality of experience, and that of competitors, is vital before investment decisions are made.
Our cloud-controlled INOS automated testing platform delivers both drive testing, and in building data, enabling operators and service providers to efficiently obtain the insights needed for key upgrade decisions. [Our tools need just one person in the vehicle or building – no engineers are needed on-site, ensuring that they can do their work safely and together we can keep our communities connected.]
Know your strengths, and weaknesses. Now more than ever, ensure you know the capability, performance, quality of experience and coverage of your voice and data networks, and that of your competitors, before you invest. Discover more about how INOS can help you, here.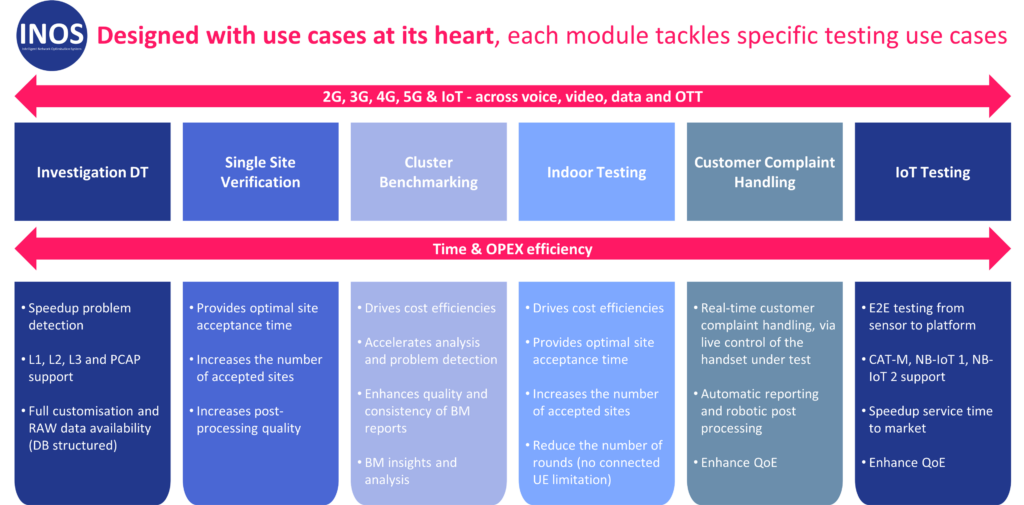 Now more than ever, use INOS to benchmark coverage, performance & QoE.
To discuss how our network benchmarking expertise can help your business, please use this link or email sales@DigisSquared.com to arrange a convenient time for an informal conversation.
Keep up to speed with company updates, product launches and our quarterly newsletter, sign up here.
Digis Squared, independent telecoms expertise.

Image credit: Klavs Taimins