In conversation with Digis Squared CTO, Abdulrahman Fady, we discuss mobile network technology sunset issues and opportunities.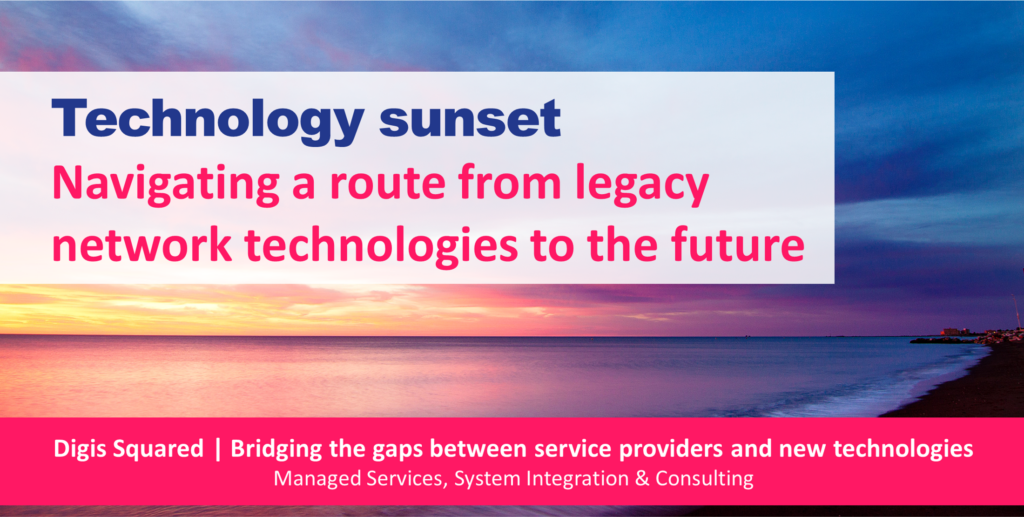 As 5G rollouts gather pace globally, and new technology deployments continue their unstoppable march, many networks are also grappling with what to do about legacy technologies. In 1991 Radiolinja launched 2G in Finland, and 2001 brought the first 3G launch, achieved by NTT DoCoMo in Japan – both network technologies are still in active commercial use around the world, but for how much longer?
Abdulrahman Fady, CTO at Digis Squared, has worked in the technology sector for more than 20 years, and joined Digis Squared in 2018. In this blog post he shares his analysis of mobile network migration strategy and implementation in the context of network technology sunset issues and opportunities.
"Spectrum resources are finite, and operators wanting to launch new technologies need to either license new spectrum, if available, or re-allocate spectrum used for 2G and 3G. In most regions now re-allocation is the only option."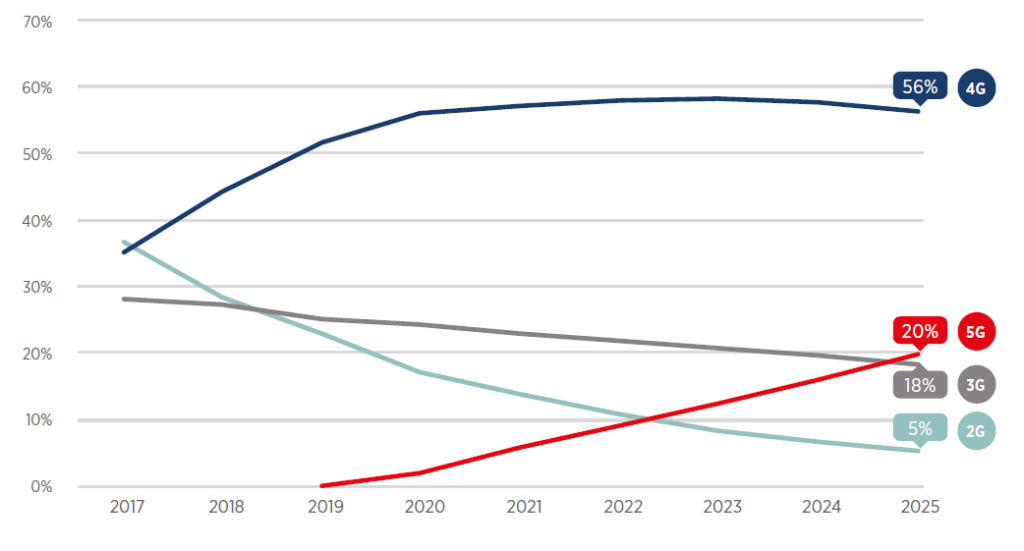 "These old legacy technologies, 2G and 3G, they've been around for so long, that it's tempting to think you could just switch them off and re-allocate the spectrum when utilisation drops below a certain threshold. But these old technologies continue to serve some really important markets. Firstly, low-income families often utilise older handsets which can only connect to 2G or 3G networks, and these provide a vital connection to the internet and mobile apps, across all geographic regions. These older handsets also tend to be simpler – appreciated by elderly users who don't seek the complexity of smartphones."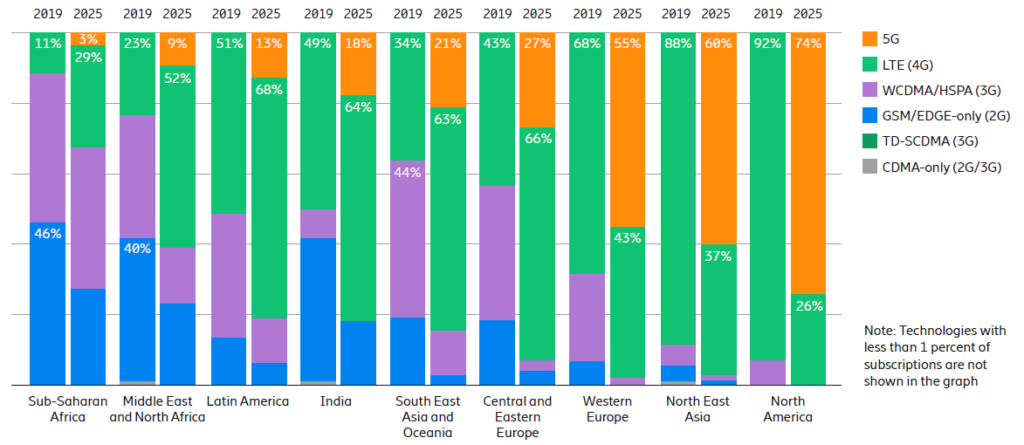 "And secondly, IoT. Early IoT deployments are often limited to only being able to connect to 2G or 3G networks, and physical replacement in many IoT use cases is frequently prohibitively expensive or geographically difficult."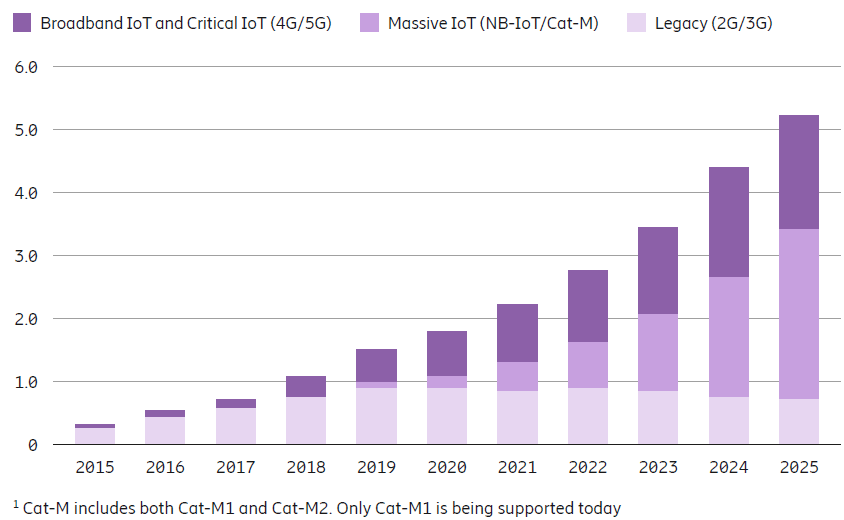 But some networks have already decommissioned their 2G networks – particularly Singapore, New Zealand and Australia. How did they achieve that?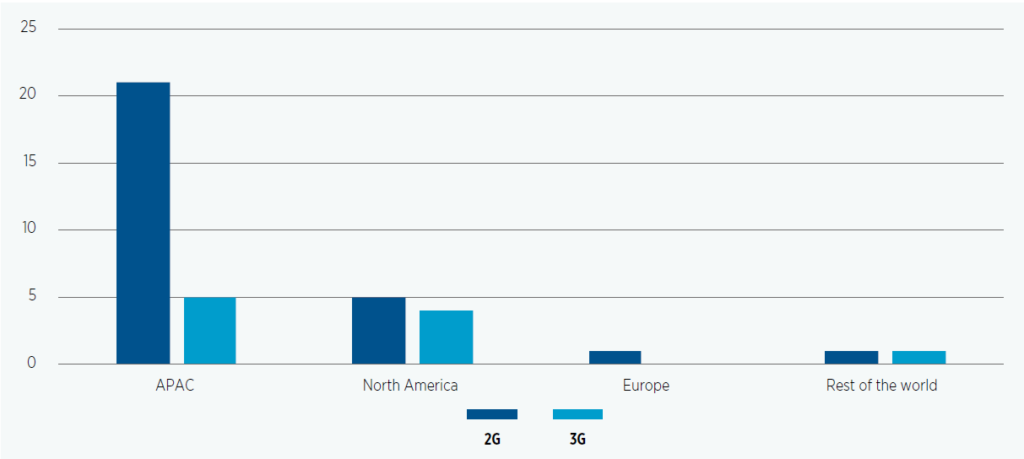 "In Australia and New Zealand it's the MNOs which have driven their 2G shut down. A low number of 2G M2M customers and the relative wealth of their consumer customers has mitigated most of their risks, but care still needs to be taken in this type of situation. If you are the first operator in a territory to switch off the old legacy network, you effectively force the churn of those 2G-only customers who won't or can't upgrade to your competitors – and so if you're the last operator to switch off your 2G network, you might well have "acquired" all the low ARPU, low margin 2G consumers and IoT connections. Depending on the region, the regulator may intervene to force the maintenance of a rationalised legacy network, with lower capacity and coverage for low demand but critical IoT infrastructure, and vulnerable low income groups."
"Other Asian countries have worked with regulator-led projects to decommission 2G, and reallocate network spectrum. But the commercial elements of these projects are not easy: M2M migration costs had to be negotiated in Singapore, New Zealand had to facilitate individual migrations, and continue to support a million smart meter connections."
There are other commercial impacts too. "Mini-links and other microwave services on base stations were able to handle voice-only 2G and 3G demand, but when 2G and particularly 3G services are switched-off this drives an increase in demand for backbone services, and this in turn reduces the need for tower services, backhaul and transmission services."
"In Europe, conversely, 3G networks are being turned off first, as there are a greater number of legacy M2M connections in the territory. These 3G devices can default down to the earlier 2G technology – a fallback strategy initially conceived to address coverage issues when 3G first launched, is now helping the more advanced technology become obsolete earlier!"
Partnering for change
"Whenever a network is switched off, the impacts on the remaining technologies will be considerable," Abdulrahman explains. "Typically the switch off is more of a switch-over, as cell capacity is first reduced and then de-commissioned. Re-balancing and optimisation of the network loads is active and ongoing throughout the transition process, being undertaken with care to achieve minimum disruption. Working with strong, experienced partners in both the strategy and implementation phases, who can flexibly handle projects as unexpected issues arise, is crucial. Add multi-vendor network components into the mix, and the benefits of working with staff who have experience across all vendors and technologies can be vital to achieving a smooth network migration."
Opportunities
"Whilst technology sunsets can initially seem complex, with careful consideration and planning, the process will deliver considerable benefits. The new network technologies reduce power usage and carbon footprint, and deliver enhanced speed, bandwidth and security. And, as day follows night, it is inevitable – it's always better to be prepared and ready to make the most of the opportunity a new day brings!"

If you would like to learn more about how the Digis Squared team can help you with technology sunset and 5G strategy, deployment or optimisation, please use this link or email sales@DigisSquared.com to arrange an informal chat.
Keep up to speed with company updates, product launches and our quarterly newsletter, sign up here.
Digis Squared, independent telecoms expertise.

CAT-M1: see LTE-M.
NB-IoT: Narrowband Internet of Things. One of two data networking technologies available on 4G (the other is LTE-M, aka CAT-M1). Intended for narrow band (250 kbps) low power data applications and does not support voice communications.
LTE-M: LTE Machine Type Communication. Also known as Cat-M1. One of two data networking technologies available on 4G (the other is NB-IoT). Provides considerably higher bandwidth (1Mbps), supports voice and full mobility.