Commitment to customers & partners in Saudi Arabia
Digis Squared are pleased to announce the official establishment of their new company and office in the capital of the Kingdom of Saudi Arabia.
"In establishing a company and offices in Riyadh, the Digis Squared team confirm our commitment to serving our customers and partners in the Kingdom, building on the successful delivery of projects undertaken to date through Digis Squared group HQ in London," shared Yasser ElSabrouty, Co-Founder and MD of the new KSA Digis Squared business.
Accelerated growth
"Investing in local staff is an important part of the way in which we operate, and we will be launching multiple initiatives to empower and train Saudi talents using the Saudi Government programs including "Tamheer", amongst others. 2023 will see the continued focus on expanding our business streams in Saudi in Managed Services and System Integration, with a focus on Open RAN, 5G & private networks, and leveraging our vendor and technology agnostic AI network testing tool, INOS."
"With so many Vision 2030 projects requiring expertise in digital transformation, AI and enhanced connectivity, this is the perfect time for the Digis Squared team to be investing in Saudi Arabia. We are excited to be working together with our clients and partners to play our part in achieving the Kingdom's ambitious strategy."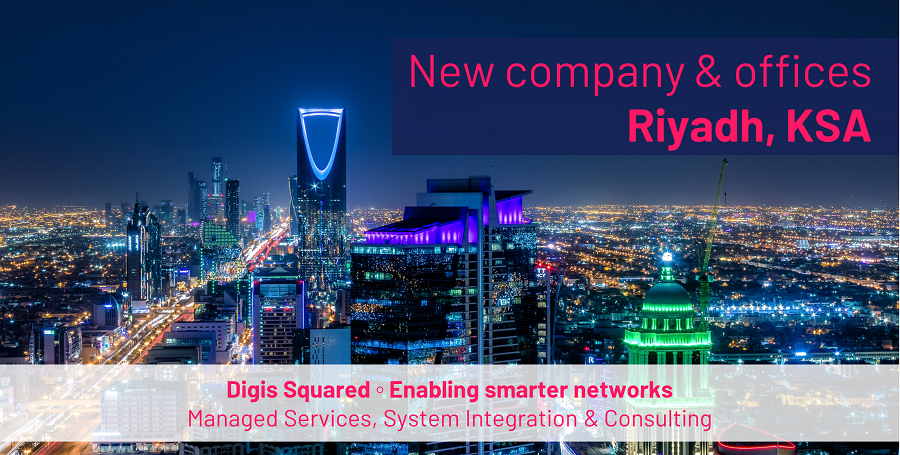 Offices in Riyadh
Digis Squared Arabia for Information Technology LLC

Imam Saud Bin Abdulaziz Bin Mohammed Road, Nimr Al Nakheel centre,

Building A 1st floor, Riyadh 12381, Saudi Arabia
Discover more
Digis Squared ◦ Enabling smarter networks.