How to succeed at MWC (how not to fail)
A presentation made by Gwen Edwards, Digis Squared Marketing Director, at GSMA HQ, London, as part of an exclusive briefing on 17th November 2022.
Please find the link to a pdf of her slides, with extra notes, here.
Digis Squared will be in Hall 7 at GSMA MWC23 in Barcelona, exhibition stand 7B23, part of the UK Pavilion, managed by Tradefair.
About this exclusive briefing
The briefing, on 17th November 2022, was aimed at helping UK companies exhibiting or visiting MWC/4YFN 2023 to maximise their presence and optimise their RoI at MWC Barcelona 2023.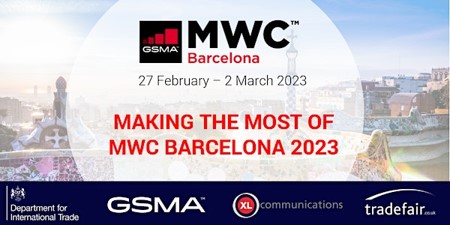 The event was jointly hosted by Tradefair and XL Communications in partnership with the GSM Association and the UK Department for International Trade, at the new GSMA HQ in London, 17th November 2022.
Presentations were also made by Chris Bignell Director at XL Communications Ltd, Peter Jarich Head of GSMA Intelligence, Nick Spencer Head of Marketing & Event Content at GSMA, William Neil Director of Sales MWC & GSMA Intelligence, and Mark Birchall MD of Tradefair.