Yasser Elsabrouty, Digis Squared Chief Business Officer and Co-Founder, shares updates on the Private Network approach Digis Squared is undertaking for clients, and developments in the pipeline. But first, what is a Private Network?
What is a Private Network?
Built specifically for individual businesses or organisations, these dedicated LTE or 5G networks have typically been envisaged for mission-critical or highly secure environments. Increasingly however, businesses are deploying them to ensure robust coverage and capacity, reinforce intellectual property protection, and deliver commercial independence from the major network operators and CSPs within their physical business campus-environment.
Private Networks can be deployed in many different shapes and sizes, using various mix and match combinations of spectrum, applications and other factors.
Deployment
Dedicated, on-premise networks for both radio access network and core network
Hybrid use of some public mobile components plus dedicated on-premise components
Spectrum
Industrial: in some countries, regulators allocate specific licensed spectrum (Germany and Japan for example)
Shared: regulators allocate spectrum which is shared by multiple stakeholders, under license
Public: MNOs or CSPs lease part of their licensed spectrum to an enterprise for a fee
Unlicensed spectrum: assigned by the regulator, non-exclusive, free-to-use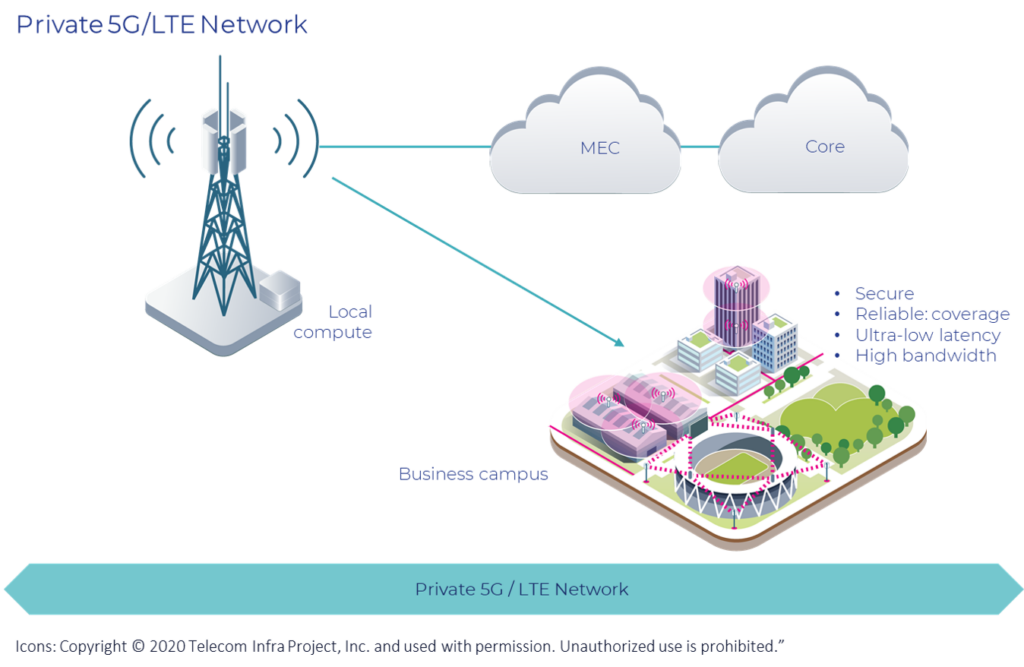 Digis Squared & Private Networks
Digis Squared provides end-to-end System Integration services across multiple technologies including RAN, 4G/5G Core, Security, Messaging and Cloud, covering design, installation, testing, managed services operations.
Yasser Elsabrouty, Digis Squared Chief Business Officer and Co-Founder shares insights into the Private Network activity of the team.
"At Digis Squared, we are providing end to end Consultancy and System Integration services to build private networks to meet our customers' needs. We work very flexibly with our clients – some know exactly what they need, and will ask Digis Squared to manage the System Integration, deployment and operational aspects of their pre-defined project. Others ask us to define all end to end elements: the deployment model, Spectrum, Radio details, Core network, orchestration and applications. Our teams are able to work with considerable flexibility, and according to the customer's requirements and use cases to ensure they have and optimised Private Network which meets their needs."
"We also offer predefined mix and match 'off the shelf' models that can be used as a starting point, and then adapt and deploy for the specific, customised and bespoke needs of each customer. We can take into account their specific requirements, including the size of the facility, devices deployed, which machines need to communicate with which departments, and other considerations. Some clients are looking at Private Networks to resolve specific coverage issues, or explore latency management for time-sensitive networks (TSNs). Whatever the scope of the Private Network, project our teams are enabling customers to scale up their businesses, serving more customers and satisfying the ever-increasing demand for private networks.ֿ"
"Using this mix-and-match method, we are developing profiles for different kinds of customers that can easily be implemented as needed, depending on size, area, number of sensors and cameras, or any other parameter. This approach will save time in deploying systems for customers, serving more customers while ensuring top-quality, optimised installations."
If you would like to arrange a dedicated time to talk with the team, please get in touch, sales@digissquared.com
Digis Squared, independent telecoms expertise.
We transform telecom networks, deploy new technologies, and manage vendors, for operators, service providers and regulators.
Apply our expertise, automated AI-led tools and processes to transform your technical and commercial capabilities. We work with agility, deep experience, and our in-house cognitive tools to optimise and manage multi-vendor networks across all technologies.
Discover more

Image credit: Sarah Doffman (Birmingham)